Paid Betting Tips
–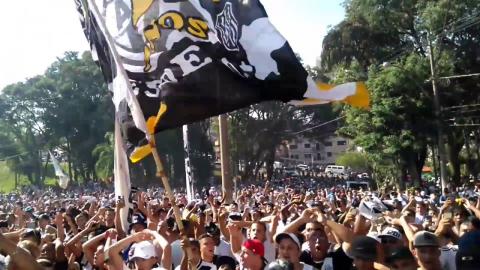 Brazil: Serie A:
Six rounds left ro play, a month ago I spoke about what we were likely to see over the remaining weeks …………..
I often touch upon the number of

home

wins

in

Brazil

, schedule there is gruelling and some of the distances covered huge and conditions very different from one venue to another, they have averaged 52.59% over the last three campaigns and going back to 2000 they have never really dipped below 48%. So far this season they are running at 43.3%, it is hard to really provide a reason for this, probably just a blip, but the likelihood is that they will increase and move closer to the "norm" over the final 12 rounds of the season. Closest to this level came in 2013, when they finished at 48.16%, we were mid 44's at this stage, with the last 13 rounds producing homes at the rate of 56.92% and something similar might be on the cards.
That has not materialised, we are still seeing homes running at 43% which is very odd, however, 6 of the 10 games at the weekend finished with wins for the hosting team, four were emphatic and another was denied by a late, late equaliser, so maybe they will still come. Either way, it will be interesting to see if this season is just a quirk, or a major shift in approach in how teams play on the road, I am inclined to lean towards the former, as if the latter, the improvement has been instant and come from out of nowhere.
Ponte Preta- Gremio Porto Alegre
Ahead of Ponte Preta's home game with highflying Santos last month I wrote …………
Ponte

Preta

are in a bit of trouble sitting just one point above the drop zone and already having played 27 games, one more than all, apart from Cruzeiro, coming into this round, as the pair met in Belo Horizonte on Monday. That did Cruz no harm yesetrday and it might well help PP in terms of match sharpness, with

Santos

having not played since September 30th.
PP are traditionally strong at home and have a 56.86% win rate here in Campinas since returning to the top flight three seasons ago, including winning 7/13 this year and their real issues are not on home soil. They do not play this weekend, so it will be all about today and securing the points needed to keep them out of the drop zone come Sunday evening. Returning home head coach Eduardo Baptista has overseen three games, a narrow road loss immediately after he took charge, but two promising subsequent showings, a win over highflying and talented Flamengo at home and that road loss to Cruzeiro where they led for over an hour and until late. they had a player sent off in each, I don't think that cost them anything, as it was very late in Belo Horizonte and it at least shows that Baptista has them battling. He was in charge here for the 2016 season, left to join a bigger club, but actually has a 70% home win record (14/20) with PP. Given that, their need for points, no upcoming game and quality of their last two performances against what my stats say are the two best teams in Brazil, they look overpriced today.
They led for 40 minutes there but had to settle for a point, they have subsequently hosted 19th placed Avai and lost 2-1, then league leaders Corinthians and won 1-0 ! That highlights two things, firstly, what they are capable of at home when things click and also, how wildly inconsistent they are.  PP now have only two teams below them in the table and with half the league battling for survival (the bottom 10 are still not safe) and having won just once on the road all season, scoring only nine goals, it will surely be their remaining three home games which decide their fate. Gremio are top four, but their main target is the Copa Libertadores final with Lanús which they play over two legs, both coming later this month. They have given little consideration to road league games recently and have won just one of eight against domestic opposition, failing to score in six.  They have two home games next week and I think it is those they will give their attention to before it then switches 100%  to the Copa final. Hosts have three players returning from suspension today, so can freshen up the starting eleven, they have not lost to Gremio in nine h2h meetings as host.
The visitors will be without
Luan, Edilson, Geromel, Kannemann and Arthur who are all rested, plus
Bruno Cortez and Lucas Barrios to injury, that pretty much means they will start without 5 of 6 regular defenders and their priorities appear 100% clear.
1.5 units Ponte Preta -0.75 ball 2.71 asian line/Sportmarket.
Gremio: Marcelo Grohe , Paulo Victor,  Leonardo Gomes, Léo Moura  , Marcelo Oliveira,  Bressan, Bruno Rodrigo , Thyere,  Ramiro, Cristian, Jailson, Machado, Kaio , Michel,  Jean Pyerre , Patrick,Beto da Silva, Everton, Fernandinho , Jael.
Good Luck.
We don't just sell football betting tips, as you can see there is an extensive analysis behind our asian handicap selections. Subscribing to our sports betting advice service need not break the bank. Learn more by visiting our subscriptions page.
– Paid Betting Tips


Source link