Paid Betting Tips
–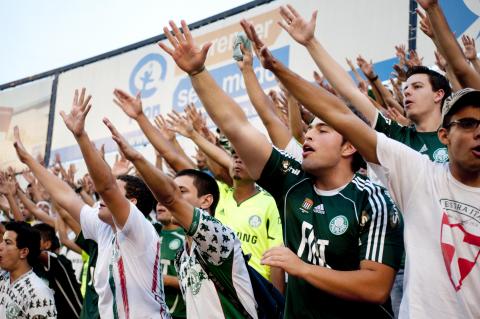 Serie A: Palmeiras- Ponte Preta
Palmeiras can go level on points with Gremio in second with the win and to within 9 of leaders Corinthians, as I hope I highlighted in some of the stats I discussed ahead of the Chapecoense game yesterday, Palmeiras feature quite heavily amongst the highest performers. They are defending champions, have still to play the current top two and have collected four more points than the runaway leaders over the last 15 starts and played as well as any team in Brazil since early July.
At around that time (June 17th) I spoke about the issues they had up to that point, mainly on the road ………..
Palmeiras

are a dire 0-0-4 on the road without scoring, the defending champions have scored seven in three home starts, so have goals in them still and have played better than bare away form suggests. It has been a tough start, visits to four teams currently top 7, but they have played increasingly well and been the dominant team in the last two, including at Santos last time out where they were incredibly unlucky. It was perhaps the best road performance I have seen this season, certainly from a team who did not win, some really slick passing and build up play and they certainly didn't look a team low on confidence, they were denied by the woodwork when 0-0 and if that had gone in, I suspect the floodgates might have opened, even on the road. They had 16 attempts and several big opportunities, what I especially liked for today, is that they attacked a lot down both flanks, but especially the left with Guerra and Guedes (who I like and who found his way over the right frequently) causing all kinds of problems, with Bahia missing their right back today and that has been a problem area for them, it feels time for the breakthrough win. It is not often we back road teams in Brazil , but we have two today and

Palmeiras

look really good value
.
They have to secure a Copa Libertadores place, but should do that with ease, but really need to try and win 4/5 in a row and give themselves a title chance and they are fully capable of that.
Ponte Preta are in the drop zone after last night's results, they could move back out with a point,  that will probably not be enough, but it is a result they would snatch your hand off for now, if it were offered. However,75% of their points have come on home soil this season and they have lost 22/37 on the road in the last two years. They have an absolutely must win relegation six pointer with Avai this weekend and with that opponent having played last night, PP have to surely play with that in mind and that will go double should they fall behind. Palmeiras won the reverse fixture seven days after I wrote those early season notes in a very fiesty encounter (9 yellow, 3 red cards) and again PP just cannot afford to let this play out similarly .
Hosts have a head coach in Alberto Valentim making his home "debut", you don't get long in Brazil , or any major league nowadays and 4th was not good enough from the former holder of the post. For Valentim this is his 5th interim appointment in charge, his team played with greater freedom and won 3-1 at A-Go over the weekend and his record is 7 wins in 11 starts and if he makes it 8 and a 67% win rate tonight, he might be front runner for the job, whether he wants it or not, is another matter entirely.
1.5 units Palmeiras -1.25 ball 2.33 asian line/Sportmarket.
Palmeiras have scored 14 of 22 home goals in the first half and incredibly, in all starts (home and away) they have scored 20/41 between the 31st and 45th minute of games, so end the first half VERY strongly. This is mirrored by PP who have conceded over 36% of away goals through the same period.
In running: Palmeiras in the first half, especially late, as we approach the break, looks interesting.
Good Luck.
We don't just sell football betting tips, as you can see there is an extensive analysis behind our asian handicap selections. Subscribing to our sports betting advice service need not break the bank. Learn more by visiting our subscriptions page.
– Paid Betting Tips


Source link